CANTERBURY'S CLANGERS MAKE THEIR TV RETURN!
Today is a very exciting day at Canterbury Museums as some of our favourite residents are making their return to the small screen.
Tonight sees the premiere of the new series of Clangers which will air on CBeebies at 17:30.
Old and new fans of the original TV show are bound to fall in love with these lovable pink mouse-shaped creatures.
For those not in the 'know', the Clangers live on a small blue planet, out in the starry stretches of space, not far from Earth. Its surface is peppered with holes topped with metal dustbin lids, which flip open with a 'Clang!' to reveal steps down to their home beneath the surface of the planet – containing a series of interconnecting tunnels and caves. The show originally launched on the BBC in 1969.
You can meet all the Clangers here.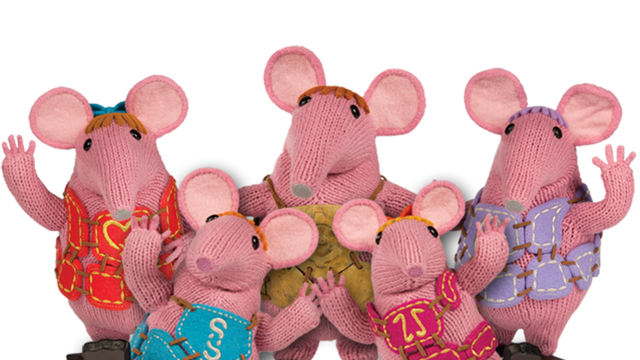 Their creators, Oliver Postgate and Peter Firmin, are both local Canterbury residents and began collaborating in 1958. Their Smallfilms animations were made using stop-go technology. Oliver Postgate wrote the stories, produced the films and animated the characters, which were made by Peter Firmin and his wife Joan. Many of the programmes were filmed in Firmin's barn in Blean, just outside Canterbury.
If you are a fan of the show then visiting Canterbury Heritage Museum this summer is a must as two of the original Clangers (Uncle Clanger and Auntie Clanger) are currently on display, along with other Postgate and Firmin favourites such as, Bagpuss, Ivor the Engine and Noggin the Nog.